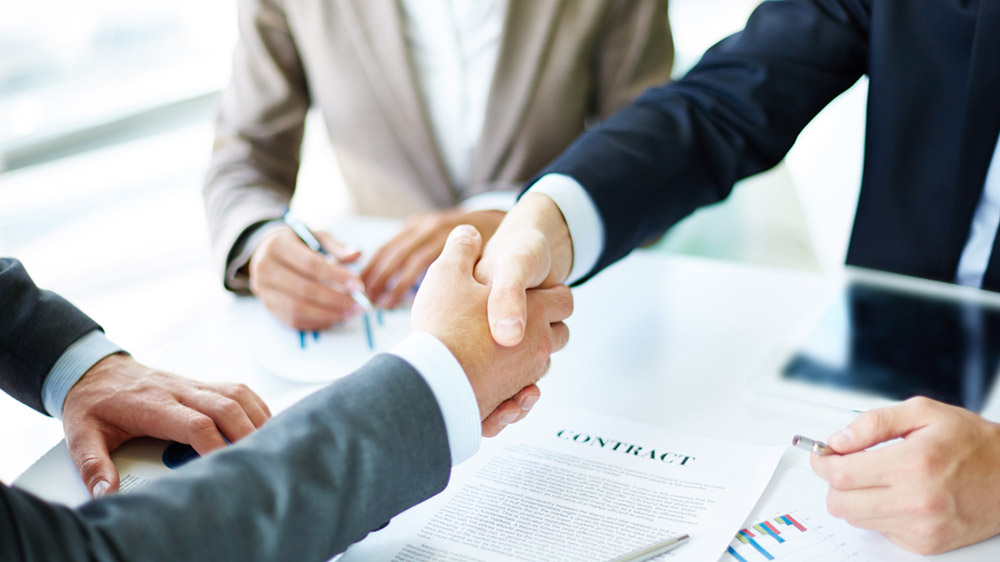 business loans online | rEAL ESTATE fINANCING | cOMMERCIAL project financing Methods
We offer consultation and referral services to businesses and individuals seeking real estate financing, business loans online, and commercial project financing world wide. 
Check how to analyze rental properties, BRRRR's, flips & multi-family buildings, estimate profits, and find the best real estate deals in seconds.

Use promo code INSIDER to receive 20% discount on any of dealcheck.io pricing plans.

We are a global consulting and referral services business linking individuals and businesses in need of funding with our contacts of local and international investors and lenders.
Our investors are able and willing to fund financial requests, at agreeable terms for both parties involved. We're an ambitious workaholic, but apart from that, pretty simple persons.

Since 2010, we have specialized and helped many start-up, existing, and growth oriented companies, and individuals with viable business plans who are looking for funding of US$1 million or more for their businesses, real estate investments, and large commercial projects world wide. 
We provide a link to lenders and investor underwriting groups who represent domestic and international banks, pension funds, investment banks, unions, insurance companies, hedge funds, syndicates, private accredited investors, and private lenders. 
We assist our clients who want to achieve their business and project financing objectives, and secure funding from US$1 million, and higher funding requests that may require innovative financing and structuring. 
The overall value that our financial team brings to all financing requests is creative thinking, underwriting expertise, and strategic relationships with potential funding sources.
Real estate & Business financing
We have investors and private lenders available. They are ready to look at your funding requests and finance your projects and business worldwide.

Financing solutions are available for commercial projects, acquisitions, refinance, contracts, real estate investments, and businesses including startups.

Minimum Funding: USD $1.5 million [No maximum]

We can help you get funded at the lowest cost possible.

GET FUNDING IN 4 EASY STEPS 
STEP 1. REGISTER
Register and submit your details including a brief summary of your business or project, your location (Country), and the amount you need in (USD $). 

STEP 2. SUBMIT SUPPORTING DOCUMENTATION
We will review your details and inform you on the next steps. 
Make sure to prepare your supporting documentation including a business plan, financial statements or net income projections, executive summary, PPM, and any other relevant documents. 
We will inform you when to submit the documents to aid in the review, and quick processing of your financing request.
STEP 3. INFORMATION REVIEW
We will review your information in a fair and timely manner. Either way, we will let you know if we can help or will not be able to help with your funding request. Terms & Conditions apply.

STEP 4. GET FUNDING
Once your application is approved, we will send out your financing request to 3 funding contacts in our database each week until we exhaust our list, or you get funded.
You may get financing offers from the lenders and investors each week. 
Review terms of the funding offer received. You can either approve or decline the financing offer. 
You will get funded once you reach and sign an agreement with a lender or investor in our large database. 

WHAT IS PROJECT FINANCING?
Project financing is the long-term funding of infrastructure, industrial, and public services projects based on limited recourse financing, with the projected cash flows from the project used to pay back the debt or equity.
How do you do project financing?
Below is a list of methods and steps for project financing;


Project identification
Project feasibility study and analysis
Project sources of technology selection
Project financing companies' selection
Project risks mitigation process 
Which type of projects are suitable for our project financing methods?
Our project financing methods can be used to finance projects that do not rely on normal export financing security package. 
Our project financing investors and lenders provide finance to foreign governments, financial institutions, and established corporations.
what projects do we fund?
Our investors and lenders offer equity and debt financing for;
COVID-19 RELIEF LOAN
USA Only. 
Amount: US$50K - US$2 million. 
Loan program uses real estate collateral in order to qualify (including residential and commercial/ industrial properties, parking lots, gas stations, co-ops, mixed use, farms etc.).
LOANS AGAINST STOCKS, BONDS OR PRECIOUS METALS & STONES
Amount: US$10 million minimum
Loans against corporate bonds, stocks, CD, T-Bill, CMO, diamonds, Gold, select marketable precious metals & natural resources.  (Available worldwide).
BUSINESS LOANS
Amount: US$ 500,000 minimum
Existing business loan, covid-19 relief collateral loan, purchase order financing, acquisition of an existing business, refinance an existing business, chapter 11/7 or CCAA bankruptcy, invoice factoring. (Available worldwide).
CONSTRUCTION LOANS
Amount: USD $500,000 minimum
New real estate construction and already under development construction loans. (Available worldwide).

REAL ESTATE LOANS
Amount: USD $500,000 minimum
Real estate development, acquisition of commercial property, construction of real estate. (Available worldwide). 

ACQUISITION LOANS
Amount: USD $1 million minimum
Business acquisition loans, rental property acquisition, commercial property acquisition, land acquisition, hotel/resort acquisition, healthcare acquisition, mine acquisition, church acquisition. (Available worldwide).

RENTAL PROPERTY LOANS
Amount: USD $500,000 minimum
Acquisition of rental property, construction of a rental property, refinance of a rental property. (Available worldwide). 

EQUIPMENT & TRUCK LOANS
Loans for heavy equipment for USA based companies, owner operated truck purchase, existing business with real estate, truck title loan. 

HEALTHCARE INDUSTRY LOANS
Amount: USD $3 million minimum
Healthcare business loans, healthcare facility new construction, refinance of a healthcare business, refinance of a healthcare facility, acquisition of a healthcare business, acquisition of a healthcare facility, chapter 11/7 or CCAA bankruptcy. (Available worldwide)

REFINANCE LOANS
Amount: USD $3 million minimum
Existing business refinance, land refinance, rental property refinance, commercial property refinance. (Available worldwide)

HOTEL & RESORT LOANS
Amount: USD $3 million minimum
Operating hotel loans, refinance of a hotel, acquisition of a hotel. (Available worldwide). 

LAND LOANS
Amount: USD $100,000 minimum
Land acquisition loans, land purchase & construction, land refinance. (Available worldwide). 

BANKRUPTCY 11/7 CCAA LOANS
Amount: USD $1 million minimum
Loans for USA based businesses who have previously filed for chapter 11/7 bankruptcy or CCAA. Debtor in possession (DIP) financing options.

CHURCH LOANS
Amount: USD $10 million minimum
Existing church loans and acquisition of a church. US$10 million minimum for International church loan requests. (Available worldwide)

START-UP LOANS
Amount: USD $500,000 minimum
Startup loan with no real estate & loans for business startup in any industry that will include owned real estate as collateral. (Available worldwide) 

AIRPORT & AIRLINE LOANS
Amount: USD $3 million minimum
Airline industry & airport loans, loans for acquisition of an airport or airline, refinance an airport or airline, chapter 11/7 or CCAA bankruptcy. (Available worldwide). 

FILM & TELEVISION PRODUCTION LOANS
Amount: USD $3 million minimum
Loans for Film and TV productions (motion picture productions, TV productions, a slate of production). (Available worldwide). 

MINING LOANS
Amount: USD $3 million minimum
Loans for existing mines, new mine construction loan, acquisition of an existing mine. (Available worldwide). 

WHAT TYPE OF INVESTORS AND LENDERS DO WE HAVE AND LOOK FOR?
We currently have;


Private equity investors
Hard money investors
Angel investors
Venture capital
Direct lenders (Hard money lenders)
Non-bank lenders.
WHAT TYPES OF FUNDING ARE WE ABLE TO HELP YOU WITH?
If you need a loan, you can choose from any of our loan offers.
WE CAN ALSO HELP YOU WITH;
Purchase order financing
Revolving credit lines
Secured bridge funding
Acquisition funding
DIP and Exit funding
Inventory loan
Real estate financing
Cash flow loans
Loan guarantees
Asset based loans
Conventional factoring financing
Healthcare providers financing
Letter of credit funding
Equity participation funding
Equipment purchase financing
Construction loans
Unsecured personal loans
Mezzanine funding
SBA loans
144A Bond financing; a fast, low cost, non-recourse way to fund many type of real estate and non-real estate projects for US$10 Million or more (No CAP).
WHAT IS OUR FEE STRUCTURE?
Depending on the nature and urgency of your financing requests, we may refer your funding request to our funding referral partners who may charge an upfront fee, and other fees including underwriting fees for their services.

Kindly check with respective partner's website(s) or customer service for their fees structures and terms of service.

WHAT BUSINESSES AND PROJECTS DO WE LOOK FOR?
We look for businesses or projects with;


A strong management team,
A viable business plan,
Good growth potential,
Clients with at least 10% of their own equity into the project,
Ability to create value,
Ability to generate cash with acceptable projected net income,
Proven technology (if it is an alternative energy project),
A clearly defined exit strategy (unless it is a build/hold and operate).
We have relationships with lender and investor underwriting sources who serve their clients and who get many such projects funded every year.
myhelpfund.com © 2022 All rights reserved. Business loans and project financing
DISCLAIMER: Myhelpfund.com: is a referral and consulting services business. We are not Certified Financial Advisers, U. S. Securities Dealer, Stock Broker or Investment Adviser. We are not business consultants and acting in the capacity of a financial intermediary who provides advice to private individuals on or about business matters. .Please understand that the contemplated transaction(s) is strictly private and in no way relates to the United States securities act of 1933 **(THE"ACT")* http://sblcfinancing.com/assets/sa33.pdf and does not involve the sale of registered securities. This transaction(s) are private and exempt from the act. Each investor associated in any way, directly or indirectly with myhelpfund.com as a potential funding resource must be an "Accredited Investor" as that term is used in federal and state securities laws. Myhelpfund.com provides a service through which clients and investors/lenders may identify each other but makes no actual or implied representations concerning the availability of any potential funding or funding resource. Myhelpfund.com neither effects nor attempts to affect any funding or business relationship between clients and any associated in any way, directly or indirectly investor or lender, and nothing contained in these services offering material should be construed as an offer to sell or the solicitation of an offer to purchase a security. Clients and Investors/Lenders associated in any way, directly or indirectly with myhelpfund.com are solely responsible for compliance of such federal, state, tax or local laws which may apply between them in any funding transaction and (clients) of myhelpfund.com are solely responsible to verify all funding contacts credentials by doing due diligence themselves. myhelpfund.com is not responsible for any problems or conflicts between clients of myhelpfund.com and any funding contacts. Myhelpfund.com does not provide legal, financial or tax advice of any kind. If you have any questions with respect to legal, financial or tax matters relevant to your interactions with myhelpfund.com funding contacts/clients, you should consult a professional adviser. Most early-stage businesses and many other growth-focused businesses fail, and if you invest in a business as a direct or indirect result of myhelpfund.com it is significantly more likely that you will lose all of your invested capital than you will see any return of capital or a profit. You should only invest in businesses that you can afford to lose without altering your standard of living. Myhelpfund.com receives compensation of fees charged on funding that has been accepted and received by the clients. All up front fees paid to our referral partners through their website or by other means are subject to their own terms and myhelpfund.com shall not be held liable for the same. All clients' information and funding transactions positive or negative are held in complete confidentiality and no information will ever be shared outside of our funding network or sold and no clients will ever be used as a reference or referral to any future potential funding seekers considering joining myhelpfund.com